Studio Baeriswyl created brand positioning strategy and will design a coherent visual identity for a new restaurant in Shanghai - Lao Xing Xian, so that it matches and conveys the correct brand message.

In Shanghainese language, "Lao Xing Xian" has the same pronunciation with "very fresh", which implies traditional, prosperous and fresh.
Mr. Su, the owner of "Lao Xing Xian", is a pragmatic, honest, conventional Shanghai man, who has a profound bond with food and at the young age of 23 he began his first humble venture selling eggrolls. His sold-out food stand later become a popular sidewalk snack vendor. With inspiration and dedication to his dream of food, he opened his first restaurant in Shanghai - a local eatery that is now treated like a neighborhood friend.
After gaining 30 year's operating experiences, reputation and support, Mr. Su seeks to expand its business and promote the concept of "Shanghainese cooks best Shanghai cuisine" through an upgrade new brand "Lao Xing Xian", and commissioned Studio Baeriswyl for a complete brand of it.
Together with Mr. Su, Studio Baeriswyl helps define the brand positioning and will direct overall direction of the design for his new restaurant to match and convey the correct brand message. Key design elements will be indicated to form a coherent identity for "Lao Xing Xian".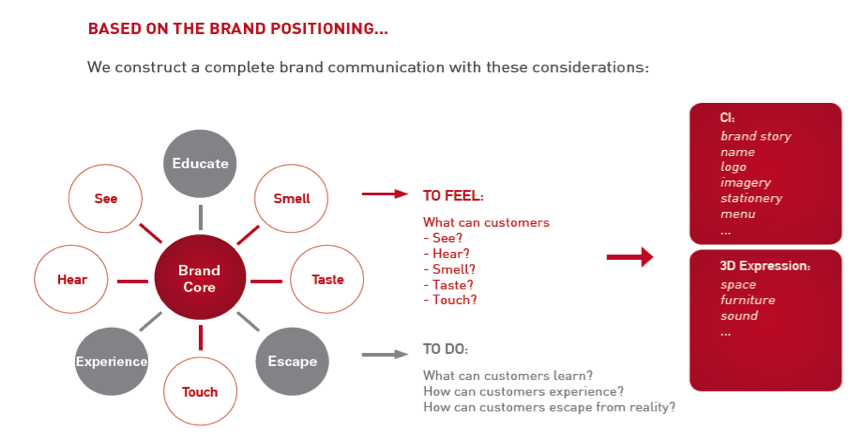 The brand positioning finds its expression in a strong idea. It will differentiate a brand's personality and features. From there we build a platform which shall help the brand to embrace and reunite behind this idea.
"We believe after reinterpreting and conceiving the brand proposition, our brand characteristics would be more sharpened. Furthermore, customer's loyalty and brand competitiveness would be remarkably enhanced" said Mr. Su.