'A design represents a brand. At the heart of every brand is a message. It is essential that this message is communicated to everyone.' – Florin Baeriswyl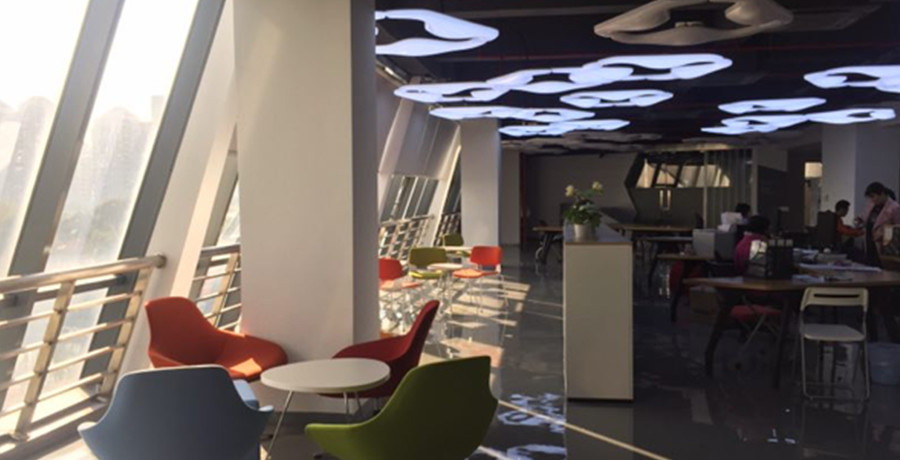 Following a decree from the Central Government of the PRC, innovative and creative education is to be improved and the number of graduates in this discipline is to be increased by 20% per annum.
In 2016, Studio Baeriswyl created the brand and identity for the new Innovation Center of Shanghai Institute for Visual Art (SIVA).The design is based on Studio Baeriswyl's brand strategy principles and brand values. Its creative expression is translated into the corporate identity and the design of the space is realized in cooperation with Detao Master of Architecture Matias del Campo.
The brand foundation is based on the following cornerstones:
Confidence, Innovation, Pragmatism and Sustainability.
Leading to "Education to Manage Innovation" and to brand proposition : "Thinking Beyond." CCCIM, established in 2011, is one of seven colleges affiliated to SIVA,. CCCIM is devoted to training its students to understand how to manage creativity and innovation.
The brand we created for CCCIM will influence the teachers when they teach, it also help students to understand what is a brand about.By setting out a clear vision, we believe this project will become a good example for other universities to adapt or multiply."said by Florin Baeriswyl – Detao Brand Strategy Master.
Studio Baeriswyl is the Shanghai branch of dai Zurich – a brand and design consultancy based in Switzerland, boasting nearly 30 years of project experience. We provide integrated brand services – from education, through strategy, to design. By providing insight and a holistic execution of branding, we strengthen our clients' brand value, driving future growth.