Prof. Florin Baeriswyl, the master of brand strategy and designer of Detao Group, emphasized truth, quality and consistency are the top three principles for brand creation at the High-level Seminar on Corporate Brand Strategy held in Beijing Economic-Technological Development Area on July 6th, 2017.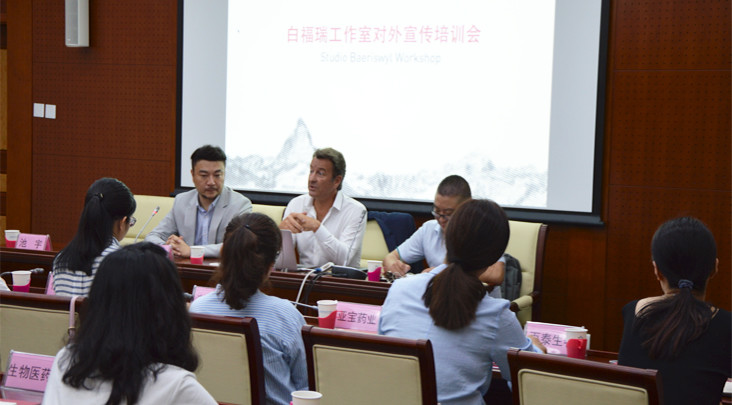 With the help of Detao Global Innovation Grid, the seminar, hosted by Beijing Tianjin Hebei Development Zones Innovation League and Enterprise Services Bureau of Beijing Economic-technological Development Area, aims to promote the implementation of China Manufacturing 2025 and enterprise development.
As the keynote speaker, Prof. Florin Baeriswyl, introduced the concept of brand during the seminar with the theme "How to Brand Up". He said," It is important for successful brands to know what they are and how to be understood by customers".
In the question-and-answer session, Prof. Florin Baeriswyl highlighted the keys to brand building: truth, quality and consistency. He said a good brand strategy can help enterprises stand out in market, maximize shareholder value, increase economic benefits and expand market share. For the healthcare industry, brand trust is widely considered built on the realization of brand commitment and customer loyalty.
More than 20 senior executives from companies including General Electric Medical System, Beijing Bio-Institute Biological Products Company, Beijing Tide Pharmaceutical, Beijing Leadman Biochemistry and Bayer Healthcare attended this seminar and had an in-depth discussion on upgrading brand strategy of company.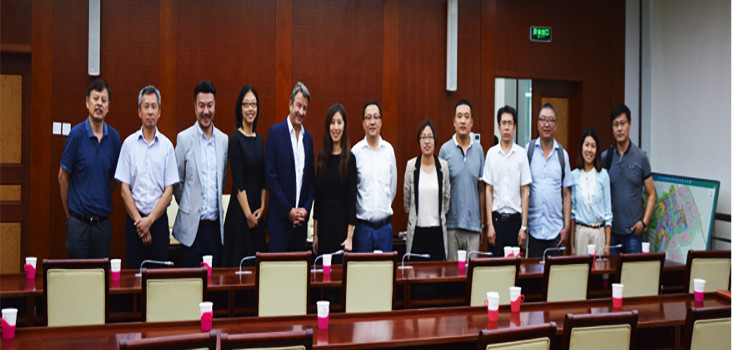 Chi Yu, the deputy director of Enterprise Services Bureau, said enterprises can effectively transform and upgrade only by paying more attention to brand quality, design and innovation.
Under the focus of brand creation, Prof. Florin Baeriswyl hoped his sharing on promoting brand value can make the theme more specific and help push for Brand Innovation through this seminar.