In 2014, Professor Florin Baeriswyl (DeTao Masters Academy) was asked to create a brand strategy for China's Zhejiang Province. His team and he created the brand strategy which enabled the positioning and marketing of the Brand"Zhejiang Made".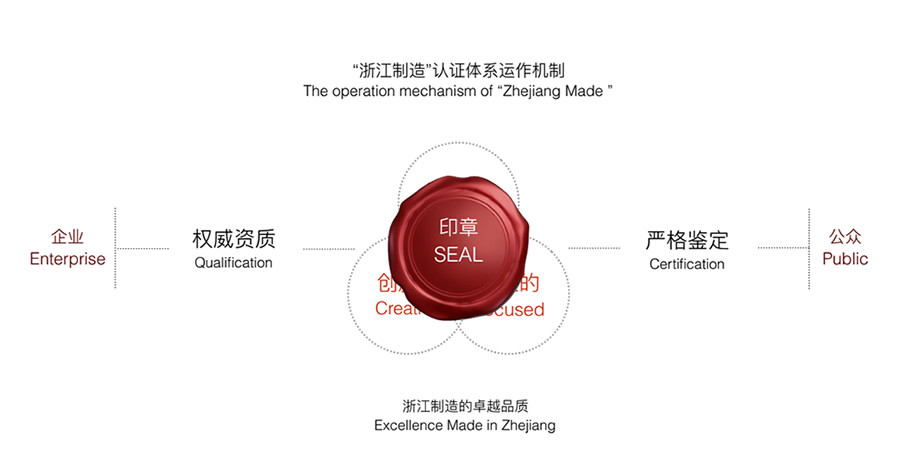 "Zhejiang Made" is a platform aimed at communicating and offering innovation and world class manufacturing to a global audience. Only the most successful enterprises and industry leaders, as well as the very best manufacturers are promoted and endorsed. As a result a large number of multinationals have developed a close relationship with the Government of Zhejiang Province.
The "Zhejiang Made" Brand represents a quality certification system, while providing a platform for all excellent Zhejiang industries, and most importantly highlights the quality Zhejiang has to offer.
Mr. Chen Gang, Deputy Director of the State General Administration of Quality Supervision Bureau, gave the keynote address whilst Mr. Fan Gang, one of the world's most acclaimed economists, spoke about the challenges of growth in China. Professor Baeriswyl highlighted the importance of establishing a strong brand identity to facilitate recognition of the cardinal qualities of Zhejiang Province.