Silent Gliss, a Swiss company, is the inventor of the world's first silent motorized curtain track system. Since then, it has pioneered further industry innovations such as bendable tracks, as well as the first curtains operated electrically via push-button control.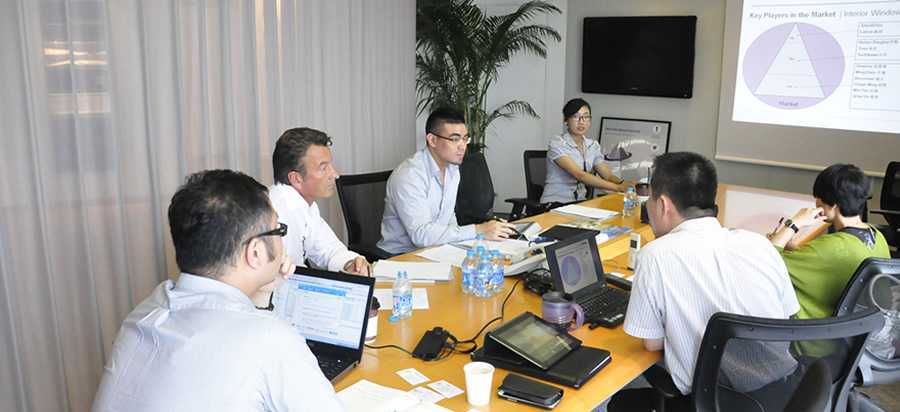 These days, Silent Gliss provides complete window solutions and treatments at the upper end of the market. Globally, Silent Gliss' clients include the likes of the Burj Al Arab in Dubai, Centre Pompidou in Paris, Roppongi Hills in Tokyo, and MGM Hotel in Las Vegas.
Since entering the local Chinese market 7 years ago, Silent Gliss is facing increasing challenges. Chinese competition has evolved and caught up very fast, while the structures of both market and competitive landscape have shifted. To hone future strategies, Silent Gliss asked Studio Baeriswyl to perform a brand audit and workshop. The goal of the workshop is to provide Silent Gliss a quick but comprehensive, "outside-in" look at its operations in China, and to give objective suggestions on future strategy to grow the local market.
Studio Baeriswyl put together a project team comprising specialists from various fields to give insight into different aspects of operations. Specialists included an interior designer, product designer, industry vendor, and brand strategist. Over a 3 days period we took a comprehensive look at Silent Gliss' operations, analyzed different touchpoints, and proposed future opportunities and strategies.
The result, a 60 page report, has just been reported to Silent Gliss headquarters, to be followed by close consultation on its implementation.